The Swiss, well nobody really cares about the Swiss. They seem to have made it their national goal to profit from other peoples misery anyway for more than century, so whatever they do is always a bit suspect.

Do you really want this can opened?
Switzerland maintained neutrality to protect their own from the horrors of war.
Australians on the other hand never really cared for peace, they are all descendants of convicts (murderers, rapists and thieves), descendants of the worst human rejects from UK that were sent to Australia. When they came, they started by massacring the native population by millions and deliberately infecting them with smallpox. Having done that, they never really decided to stop. They continued their barbaric practices till the early 20th century, covering up and having each other's backs when it came to killing Aborigines. A true Nazi team play.
But when it came to fighting the Nazi during WW2, Aussies decided to give peace a try. They lost 40 thousand people in their "war" against Nazism. Were they not really into fighting Nazy Germany who was exterminating entire races and raping another ones, selling Polish women into forced prostitution, massacring Polish men and killing entire populations through labor?
You had legal obligations as part of the Commonwealth, which Swiss didn't. Australia never cared for peace. Australia had a decent army. Switzerland couldn't fight, not only because it was never intended to fight anything as a country, but also because it was surrounded by Germany and Italy from day 1. Australia on the other hand had no excuse. What right do you have to say
anything
against neutral Swiss?
I am not saying all this because I want to offend the Aussies. I'm saying this because you're dropping racist remarks against a country that has much more merit than your own and to show you that this kind of talk can be used against
any
country. But when your own country did more wrong, you've just no right to talk about these things.
And unlike you, I actually don't call any country or people as "people with a national goal to profit from other's people misery", I wouldn't allow myself anything like that. This is racist pure and simple.
but the Swiss state has had some rather dubious practices for a long time. From protecting organised crime and the being the piggy bank of the Nazis

Again, I can do this with any country. And if you're gonna do it, I'm gonna do it as well.
Did you know that USA kept selling oil to the Nazi Germany up until 1943? To the Japanese up until 42, who were massacring the Chinese by millions? Did you know that the British sponsored Hitler at the beginning of his political career (your Queen sponsored Hitler, yeah). Did you know that Hitler had only one friend and that were the Anglo-Saxons? He surrounded them at Dunkirk, but instead of crushing them, he just let them evacuate, cause that's the kind of relationship he had with the Anglo-Saxons.
And while the Soviets were shedding their blood to stop the Nazism in Europe, Americans held Nazi parades.
Do you
understand
what I'm telling you?
Do you want to say anything to the Swiss readers right now?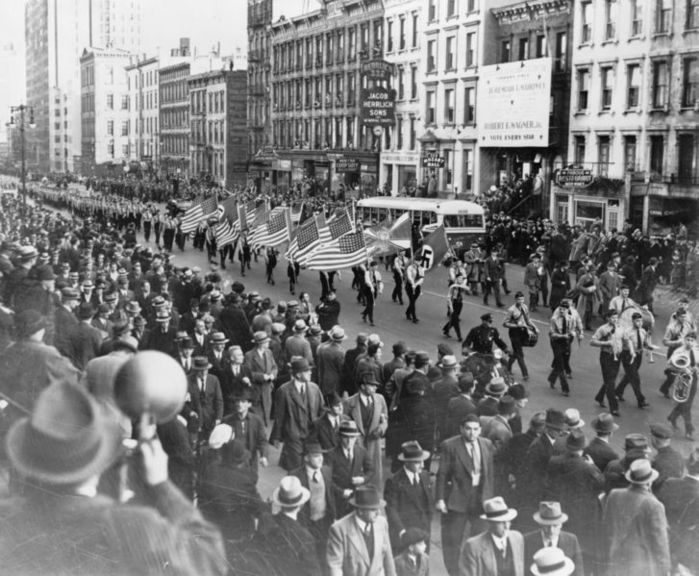 Edited by Delfosse, 06 May 2012 - 11:04 AM.