Does anyone know which companions are romance options? Anyone watching the streams?
I don't want to get spoilers for the game, except in this case, because it might influence my class choices. If Xoti is a romance option, for example, I'd rather not play as a priest.
Edit: According to this thread on reddit, all companions are romanceable, except Eder and Pallegina:
https://www.reddit.c..._list_of_which/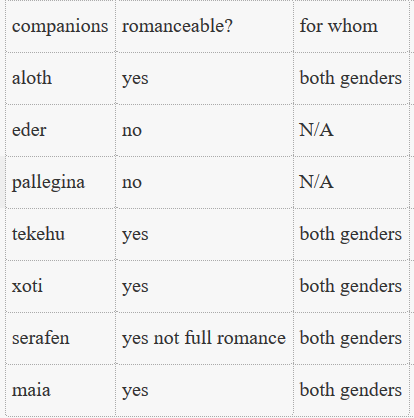 It is also a good idea to check the companions favorable dispositions:
https://forums.obsid...on-preferences/
Edited by InsaneCommander, 11 May 2018 - 07:02 PM.