Obsidian has said that they are going to separate out combat and non-combat skills, so that the same resources are not spent on both.
This has lead to some cheering...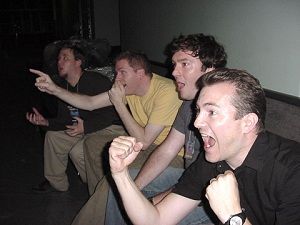 ...as well as some concern.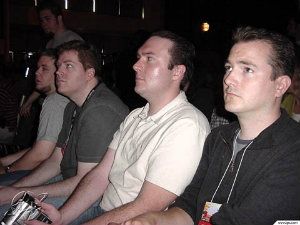 The concern seems to chiefly come from those people who, at first glance, you would assume would be happy about non-combat skills getting to not be overshadowed by combat skills. I know I was.
But it became clear - one cause for worry was the possibility that there'd be no way to make a more non-combat oriented character (or a more combat oriented one, for that matter.) And this makes a kind of sense - that is a possibility, that the character creation becomes so cookie cutter as to be "choose you weapon style, choose your source of power, chose your non-combat skill" generic of a template where the choices are different but the characters are essentially identical sized and shaped lollipops of different colors and flavors. Many players want to have one character a lollipop, but maybe another a tootsie pop, and mayber a third a popsicle...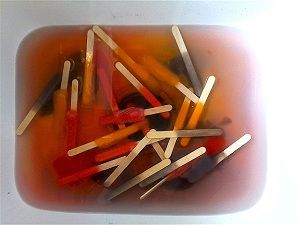 eh, let's abandon that metaphor.
The question remains - will players be able to make a more non-combat oriented character now that you can't spend the resources put aside for combat on non-combat? Now this is potentially (in my mind likely) a non-issue - Obsidian will design a great system and we'll all love it.
Unless their intent is for combat and non-combat to always play equally. And maybe that's still the problem, especially in getting to design your own character.
Balance, I'd argue, is important. Any race or class or combination of such should have the same maximum potential - you don't want one class choice to be gimped as compared to another. Some RP'ers who aren't trying to "win the game at all costs" won't care that their RP choice is not the most effective on a spreadsheet via statistics. But many players will be concerned, and this should be a worry - hence balance.
Again, any race or class or combination of such should have the same maximum potential... and I'd argue the same minimum potential. But there's this whole range inbetween for players to customize their character, where you can make purposeful (for challenge or for RP) "less effective" choices.
And inside of this thought process I found one (of I'm sure many) potential solution to the concerns of those worried about the dividing of resources into combat and non-combat skills.
(yes, here's the point I'm getting to)
When creating your character, regardless of race or class, one part of your shaping process could be chosing if your character is combat oriented, skill (what I'm going to call non-combat from this point forward) oriented, or balanced.
Think of this like have a choice of one of three traits at creation, a la the Fallout series.
If you choose the combat oriented trait, you get fewer skill points but more combat points (however Obsidian is going to divide up those abilities). Your character is now better at fighting but less good at the not-killing-things, not-absorbing-damage. And figure your thief or mage or cleric (or whatever classes) abilities are similarly divided into "fighting abilities" and "non-fighting abilities" for the sake of this discussion.
If you choose the skill orientend trait, you get more skill points but fewer combat points (basically the reverse of combat oriented.)
And, clearly, chosing the balance (or maybe default or no trait) will keep the distribution of those resources at the base, normal, average level as considered in the game world and mechanics.
These traits could even simply be a few of the options in a Fallout style trait mechanic overall, in fact.
Well... would this solve those concerns, and would you like this idea implemented (or at least something like it)?
Edited by Merin, 23 September 2012 - 12:33 PM.