I'm on my first play through, and I'm having a hard time knowing what type of armor to match up with which character.
For my main I picked a Tanky paladin (based on a guide I read) mostly because I wanted to have a lot of dialog options. But now I'm just overwhelmed with all the armor types and weapon types. I kind of get that probably for my tank characters I want heavier, then lighter toward the guys in back. What throws me off are the details. Should I choose leather or scale for my ranger? Or hide? or any of them. I'm just not sure what to use.
Here's a screenshot showing my main six characters and their stats. I also have the Cipher and the Druid, and just haven't gotten the paladin yet because I already have one. These are just the story characters.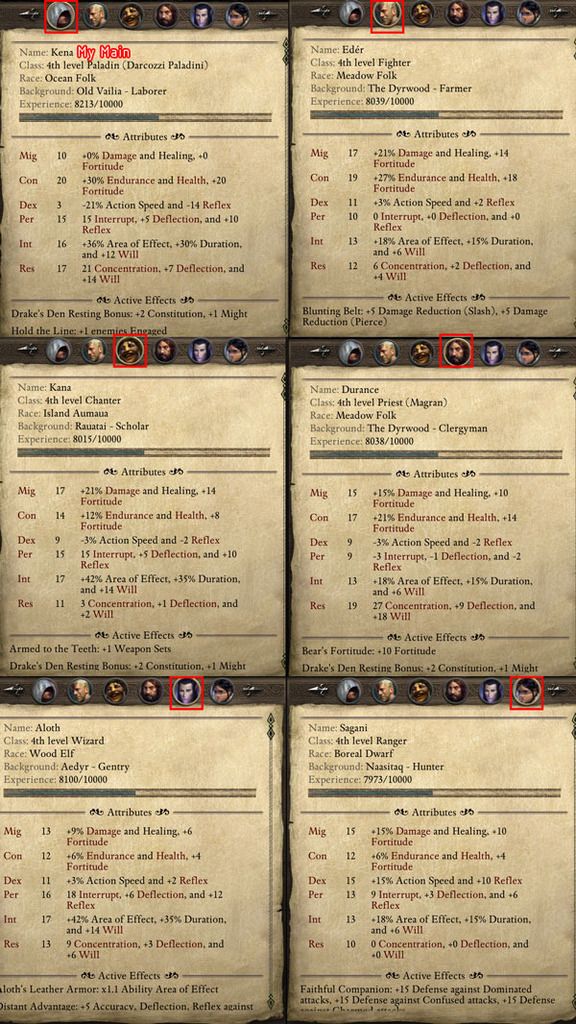 Edited by superjoust, 04 April 2015 - 08:51 PM.