0
NWN2 News August 8, 2008
Posted by Rob McGinnis , 08 August 2008 · 23106 views
NWN2 News
Neverwinter Nights 2 Community Update
August 8, 2008
Well, it's been a long time since I have done an update. I have been so busy lately that I haven't had much time to research anything for the community works section, but I wanted to come here and fill you in on some of the progress we have been making.
If you haven't heard already, we have an expansion in the works. Yes, it's true! The expansion (which we refer to as NX2) is titled
Neverwinter Nights 2: Storm of Zehir
. With this expansion we will be doing some things that haven't been done in a
Neverwinter
game before.
Things are moving along pretty well on NX2. We just hit Alpha and we are pressing on to Beta, with a few internal milestones in between.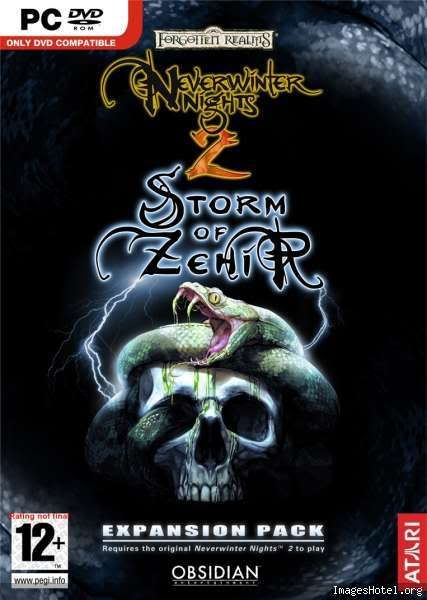 One of the cool things to happen with NX2 is that the Snake & Skull image will appear on the box. This is the first time a full-color image will appear on the box art for a Neverwinter Nights game.
The team has been working hard on some great improvements to the game. Probably the biggest of these improvements is the Overland Map system.
In previous incarnations of NWN2, players warped around the world by selecting nodes on a 2d map. In many ways this broke the immersion of the game. With SoZ, players will negotiate their way around the world through the use of the overland map - which has a special UI done by Jay Bakke and Nathaniel Chapman to further set the map apart as a different section of the game. I expect you will be seeing more screenshots of this after GenCon.
One of our goals with NX2 is to make some of the less utilized skills more meaningful. The overland map really helps support this goal by presenting the player with a lot of random monster, treasure, dungeon and quest spawns - many of which will only be encountered by characters with certain skills and feats. For instance, characters with a high enough score in the Listen skill will be rewarded with a "hissing box" encounter. If you have enough points in the Disable Device skill you will be rewarded with a trap encounter, where the parts of the trap can be recovered and sold.
Another new set of features are the party creation and party conversation systems. Like the overland map, the party creation system is a groundbreaker for the
Neverwinter
franchise: For the first time, players will be able to create their party of four completely from scratch in a
Neverwinter Nights
game, with the same character creation capabilities as you have for your own player character. We will round the party out occasionally with a couple story-based companions, but the created party will be the core of the game.
To go along with the party focus, Anthony Davis has been hard at work implementing the Party Conversation system. This new feature will expand the party-based feel of the game by allowing players to capitalize on the skills and backgrounds of the entire party, not just the party leader, as in previous NWN2 and NWN1 titles. Based on each character's skills and background, different conversation options will be available simply by selecting a different party member's portrait in the conversation.
Something else we are doing with NX2, that hasn't really been done in a while with CRPGs is we will be recording a lot of the music from a live orchestra. Unfortunately I don't have any samples to share with you now, but we are talking about making a track or two available, just like we did with
Mask
.
I am pretty excited about the changes and features
Storm
is bringing to the franchise. From box art to gameplay the game is evolving.
Finally, I will finish this update off with a compilation of the E3 coverage for NX2:
"Set for release this fall, Neverwinter Nights: Storm of Zehir looks like a solid, game-evolving expansion to the series." - GameZone
Video Interview with Matt Rorie
Crispy Gamer Article
GameSpy Article
Thunderbolt Preview
GameZone Preview
IGN Preview
Gaming Nexus Preview
The fine print: As this game is still in development, features and functionality may change or be removed before release.