There is a roparu banished to the Old City. Note that he is locked inside the elevator cage: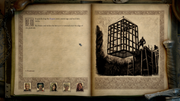 The cage goes down, then returns and is empty and unlocked: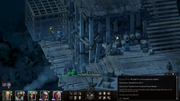 But there is no liftboy down in the Old City who would unlock the cage and let the roparu out: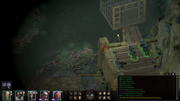 So how the heck did the roparu get out? Not to mention the cage does not appear to have any doors that could be locked to begin with.