I've Studied the Trump-Fox Feedback Loop for Months. It's Crazier Than You Think.
On Tuesday night, I, along with many Americans, was shocked when President Donald Trump tweeted that his "Nuclear Button" is "much bigger & more powerful" than North Korean dictator Kim Jong Un's.
Having spent the past three months monitoring Trump's Twitter feed professionally, I also had a good sense of why this spectacle was unfolding. After watching a recording of the previous few minutes of Fox News, my hunch was confirmed: The president was live-tweeting the network's coverage.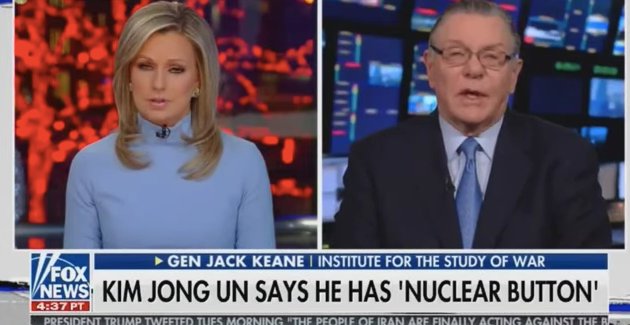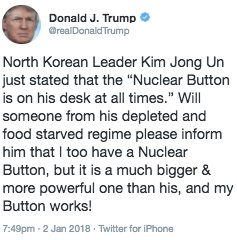 https://www.politico...ack-loop-216248