Neverwinter Nights 2 Community Update
Hello again, everyone. This week I thought I would dedicate the update to a few of the community works. Just a warning, though: There's a lot of screenshots in this one, so it may take a while to load fully.
Formations, Formations, Formations
(Not to be confused with the famous "Developers" speech, from a certain MS guy).
Jasperre has been working on a great little AI script that allows for formations! After watching the video, I asked him if he wanted to write a little something up for the Community Update, and here it is:
Hey everyone, I've been working for a while now on a set of new AI scripts for NwN2 - a replacement for the default AI to be used by modders, improving its perceived intelligence and allowing a builder to fully customise and control it.

 

This should be good for everyone - the builder gets to customise and raise / lower encounter difficulty as needed, and players get to play a more tactical game with better allies (both in companions and summons) and more intelligent enemies to fight against.

 

In general the combat ability of all NPC's will be more aware of their abilities, spells,

 

and equipment, as well as who to attack and where to shoot off spells.

 

One of the main things I have finished so far is formations, I released a video of it in action (and have made further improvements since) which allow a PC to use Baldurs-gate style party formations. This will be hopefully GUI driven when its finished, and easy to use for everyone

 

 

Formations in action

 

Circle Formation

 

 

Line Formation

 

 

Wedge Formation

 

 

 

Enemies are not left out, I'll be adding a lot of good things to improve any fight, including;

NPC Squads - Builders can form creatures groups (or it can be done automatically) once alerted to an enemy, and can follow waypointed-locations to search out a invading PC party, as well as provide more coherent orders in battle (such as protecting spellcasters), and orders such as "guard area", "ambush at point" and "patrol".
Improved searching and communication - Once alerted, NPC's will investigate disturbances, send for help and search areas they think a PC might be hiding or have moved to. They tell everyone nearby something is there, bringing the barracks, rather then the lone guard, out to investigate!
More AI abilities - Spell Triggers/Contingencies may even the fight when PC's come so prepared to battle by casting prepared NPC spells, while teleporting and shadow jumps provide means in combat to avoid or get into combat more readily.
A role system - In addition to spawn variables, which will number likely in the hundreds, a set of basic roles are defined making it take a few seconds to setup complex spawn settings on creatures.
Creature morale - When losing a battle or simply when it is deemed a good idea to save their skin, NPC's may flee and find allies, or cower and beg for surrender from their betters.

Hopefully this will all work fine, and there will be more, since I intend to add suggestions when I can.

 

Hopefully I will get more videos done as I progress to keep people informed - I am completing work on various parts of the combat AI, which includes the exhaustive checking of which spell to cast, and a vastly improved targeting system, which is taking a while. I will be done sometime - no guesses yet - so expect tougher, more intelligent enemies in the future!

 

- Jasperre

 

PS: Any suggestions and comments can be posted at my guild, where I also provide beta testing material for builders.
Granny Beta and Custom Content
I know some of you have been waiting to see what the Granny beta has yielded. Here's a few examples to whet your appetite: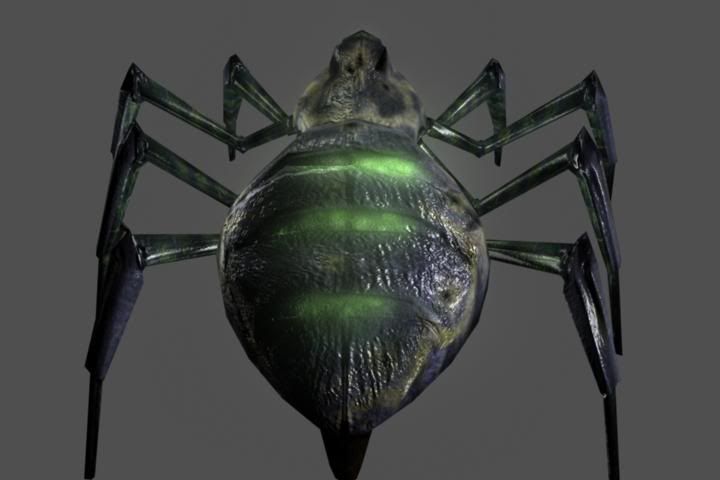 RogueDao Strikes Again
We have been following RogueDao Studios' work on their Planescape mod, Purgatorio, for quite a while. They have given me some screenshots I think you would all like to see (as a reminder, this is all work in progress)...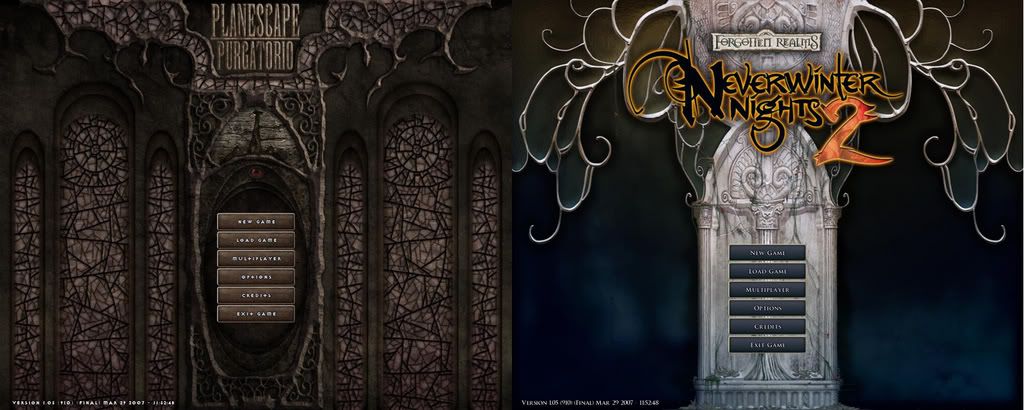 Blood Effect
And, on my travels through the vault, I found this great Blood Splatter effect by Camb. The screenshots are a little dark, but I think you'll get the picture.
Next Week
Be prepared for some 1.06 news!